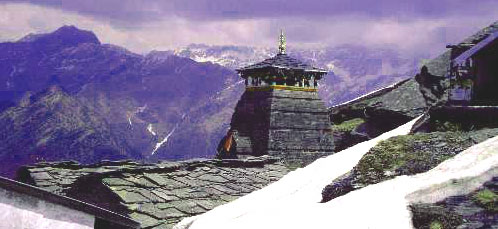 Tungnath


Panch kedar trek
Badrinath & the Valley of Flowers Kuari Pass Khero Valley Chenap Bughyal 7 others...
Nanda Devi Sanctuary Nanda Devi Classic Roopkund and others...
Cradled in the Garhwal Himalaya's ranges are five of Hinduism's most important temples
inspired by the five religious forms of Lord Shiva, known as the Panch Kedar.
The Panch Kedar trek includes all the shrines associated with these legends.
Kedarnath is situated at the head of the Mandakini River,
where the Linga is a natural rock that resembles the hump of a bull.
Madhmaheshwar, at the base of the Chaukhamba Peak, is at the altitude of 3500 m.
The Linga is here worshipped in the form of a navel.

Tungnath


Tungnath, where the arm of Shiva appeared, is the highest temple in Garhwal (3810 m).
500 m above the temple at Tungnath is Chandrashila, with a breathtaking view of the Himalayas.
Rudranath is situated where the face of Shiva is said to have appeared.
There is a natural rock temple in which the Shiva Mukha is worshipped.
Nearby the temple, there are many little lakes like the Surya Kund, Tara Kund and Manas Kund.
Kalpeshwar is situated in the beautiful valley of Urgam.
There is a cave temple and Shiva is worshipped in his matted hair form,
when He tried to flee from the Pandavas at Kedarnath.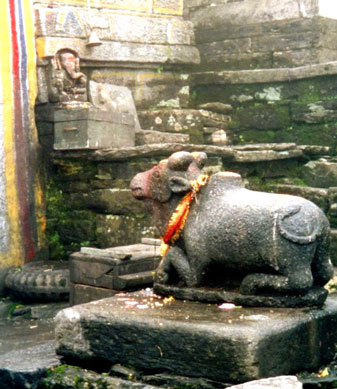 Trek route / Best time: June to October / 170 km circuit / 13 days (moderate).
Rishikesh – Kedarnath – Madmaheshwar – Tungnath –Rudranath – Kalpeshwar - Joshimath.
It is a trek through dense forest and lush meadows full of colours,
passing through a few rustic villages steeped in old culture.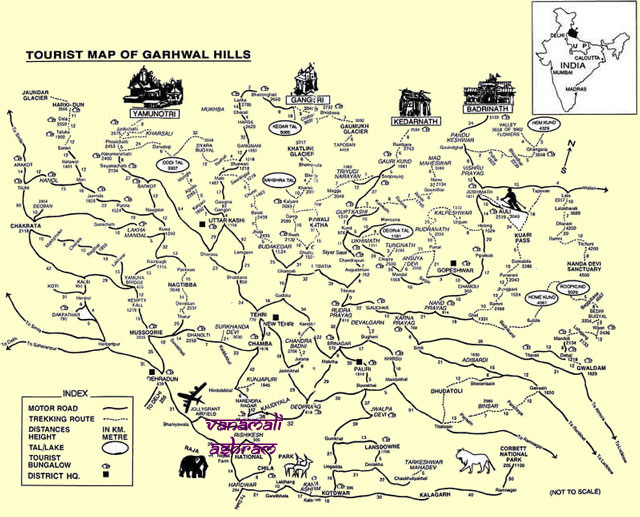 ... One can also trek to the temples dedicated to Vishnu, the Dhayan Badri and Bansi Narayan ones.
But they are not in this Panch Kedar Circuit. They have more local importance...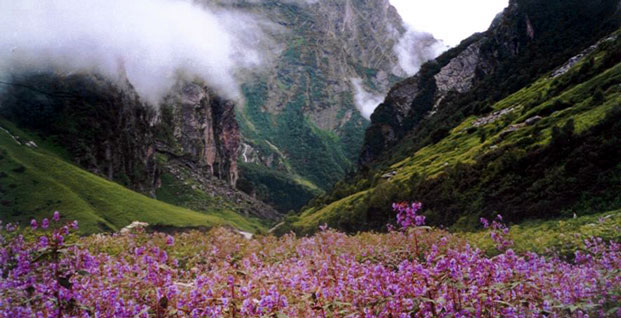 Valley of Flowers